Salman khan helps in to rebuilt slums near Mumbai film city
Actors these are trying very hard to give their at least 50% to the society and help them with things they need the most especially for the people who are poor and can't afford facilities.
Salman khan is well known for the social cause he does every year. This time also he has shown his generosity. He has got 3,000 toilets rebuilt in the Mumbai slums. The actor has collaborated with the Open defecation-free campaign of the Brihan Mumbai Municipal Corporation in the city.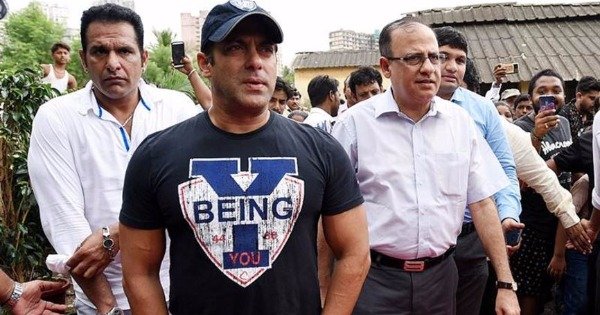 According to the report the actor also visited Aarey colony Goregaon's film city Mumbai to spread awareness about hygiene and sanitation accompanied by municipal commissioner Ajoy Mehta and a few BMC senior official. Although not always government has enough fund to provide but collaboration with big brands and famous people can help them.
When asked to the actor Salman khan about this campaign he said, "This is just the first step taken by our team and we have built more than 3,000 toilets in the houses providing them with water connections. We have asked the authority for permitting us more spaces so that we can built more toilets in the houses."
Mehta said he is glad that the superstar Salman khan took time out of the busy schedule and led us a hand for taking this initiative forward. And obviously he is a famous one so people will listen to him and we hope that everyone builds a toilet in their house for hygienic life ahead.
Emerging with "Being human foundation" Salman khan has already five mobile toilets to the BMC. Being human foundation is owned by Salman and his brother they each year does social cause.
Currently he is busy promoting his upcoming movie Tubelight which will be releasing on June 25th 2017.